The Novotel Times Square's Terrace has the Best Seat in Town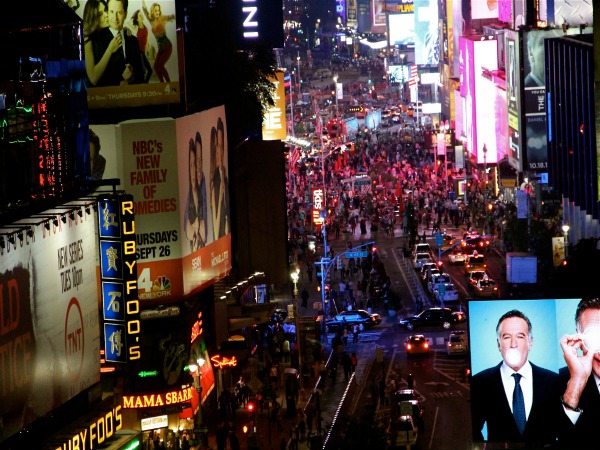 It's crazy to think that a hotel that can offer a view like this would keep it covered up, but, until this summer, that's exactly what the Novotel New York Times Square was doing.
Luckily Stonehill + Taylor, the design firm behind the NoMad, Refinery, and Ace Hotels, got hold of the Novotel Time Square (the European brand's only U.S. property) and, as well as giving the rooms a characteristically hip new look, also opened up the 5,700-square foot seventh-floor wraparound terrace into the beauty you see now. Behold the new Supernova bar.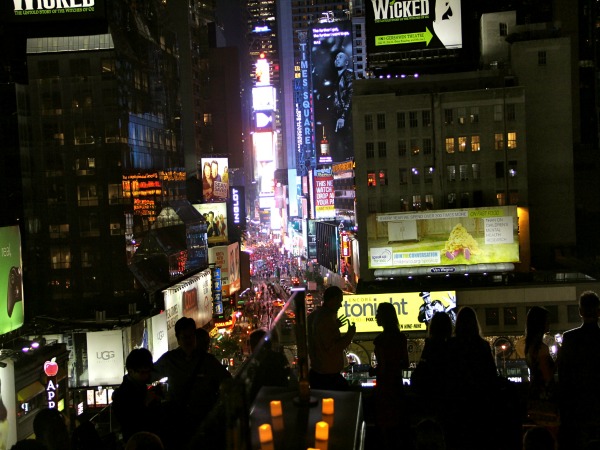 By Karen Louise at HotelChatter.com (October 2, 2013)
More details: http://www.hotelchatter.com/story/2013/9/22/142829/278/hotels/The_Novotel_Times_Square%27s_Terrace_has_the_Best_Seat_in_Town