TESTIMONIALS

OUR (very happy) GUESTS
Only the most exceptional New Year's Eve celebration attracts the most extraordinary clientele. Supernova Ball Drop's guests are sophisticated people of all ages who enjoy the finer things in life, and travel from all corners of the globe to attend Supernova Ball drop – the best New Year's Eve celebration in the world!
Many of our guests, from countries as far away as Australia and Brazil, attend Supernova Ball Drop year after year to celebrate New Year's Eve like they could never do at home!
ON FACEBOOK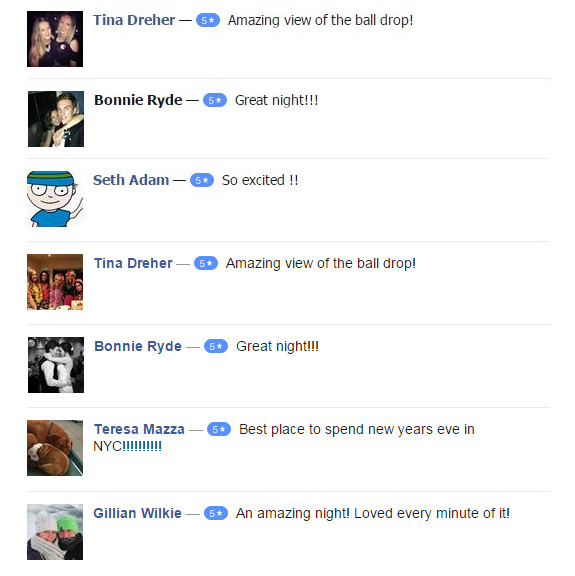 ON TRIPADVISOR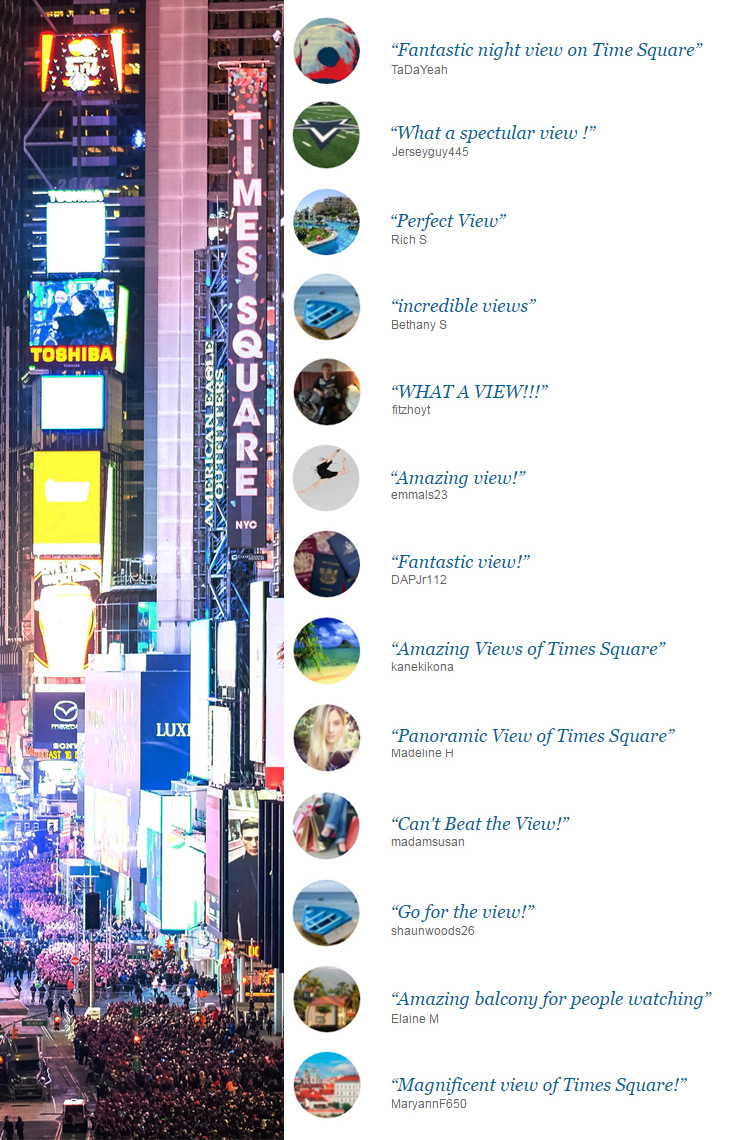 Supernova Ball Drop is the perfect setting for an unforgettable New Year Eve's party with outstanding direct view of the ball drop and an amazing atmosphere of Time Square!
The Annual New Year's Eve Party at Supernova, a newly-redesigned, sophisticated event space with an outdoor terrace providing for spectacular views offers an unforgettable experience for New Yorkers and international revelers who travel from more than 15 countries to experience the magic and energy of Times Square on the 31st December.